To celebrate the holiday, I present to you a doodle from my marker board at work.

I was on a *really* long conference call. It was boring. I got distracted.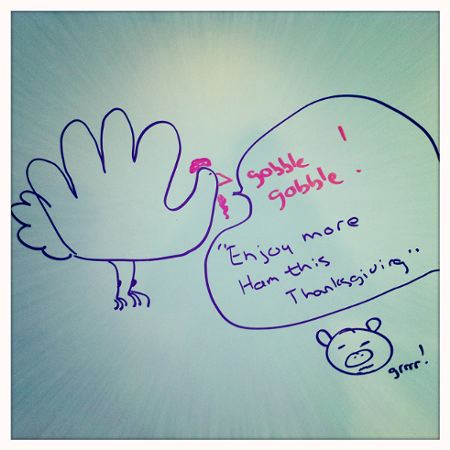 May you and yours have a fabulous, gluttonous day!

Photo taken by Karen Fayeth with an iPhone 4 and the Hipstamatic app.