Last year, in the holiday season, I saw a Christmas tree that was decorated with white origami cranes. It was so simple and beautiful, and was located, of all places, in my local Ace Hardware store.

The idea stuck with me, and so this year, I decided to do something similar.

I bought real Japanese imported origami paper and I chose to decorate our holiday tree with origami cranes this year.

In the tradition, cranes are said to be a special gift or a very auspicious thing. So heck, The Good Man and I could use a little auspiciousness (<-- not a word) in the new year.

So I folded and folded and soon, I had a pile of 100 cranes I then placed on the tree. We'd intended to add more decorations, but found that the colorful cranes were simple and elegant and more than enough to make our Christmas tree really beautiful.




They are quite pretty and a nice alternative to the regular ornaments.

When I look at my tree, it just all feels very auspicious and good luckish (<--also not a word) and makes me happy.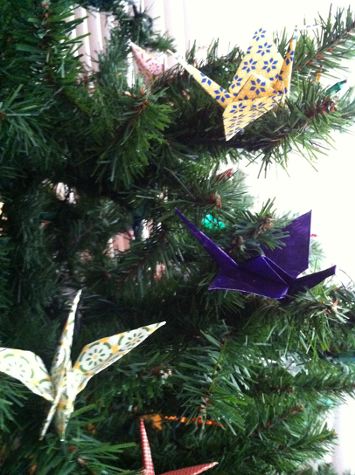 But I have a question. What is the impact on the auspicious meter when The Feline callously rips a crane from a low branch, bats it around (playing a game of cat and mouse), then leaves the crane for dead on the train tracks that encircle the tree?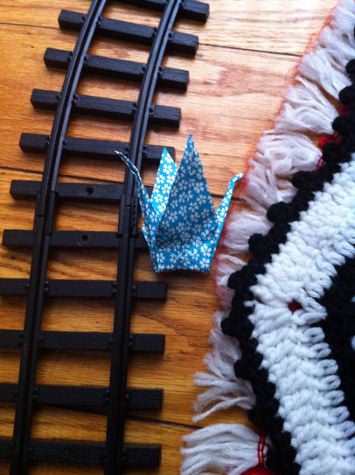 That can't be good.

Rather inauspicious (<- actually a word!)

All photos by Karen Fayeth, taken with my iPhone 4